Due to supply chain issues caused by the coronavirus any order made over the coming weeks may incur additional delivery delay. We are closely monitoring the situation and our Customer Care team will contact you by email if you are likely to experience a delivery longer than 10 working days.
Back to the list of rewards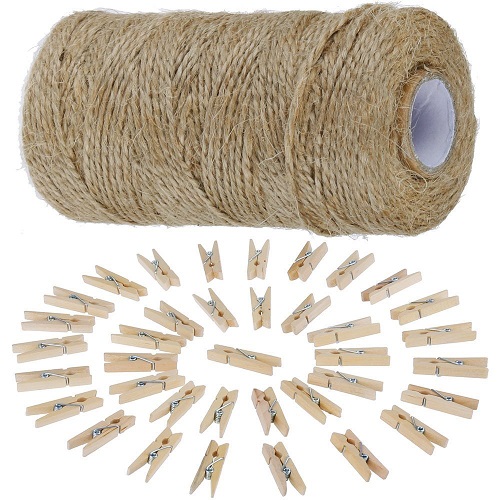 Garden & Outdoors / Home, Garden & DIY / New Rewards
Anpro 812cm Jute Twine String and 50 psc Mini Wooden Pegs
2,000 points
You need to be logged-in
Natural Jute Twine (with mini wooden pegs (50 Per Pack) It is a good helper in life with many usages. You can hang gift tags, use to wrap on gift box, it's also perfect for photo display, to decorate wine bottles, glasses and vases. Garden Twine is mainly used in gardens to hold tomatoes, cucumbers, and other veggies. This twine is strong, but not rough, so it does not damage the delicate vines. With a little paint or stain, a little glue and a little imagination, you can use them for all kinds of crafts, gifts, home decorations, holiday items, school projects, and more ... Let your creativity fly!
Product details