Due to supply chain issues caused by the coronavirus any order made over the coming weeks may incur additional delivery delay. We are closely monitoring the situation and our Customer Care team will contact you by email if you are likely to experience a delivery longer than 10 working days.
Back to the list of rewards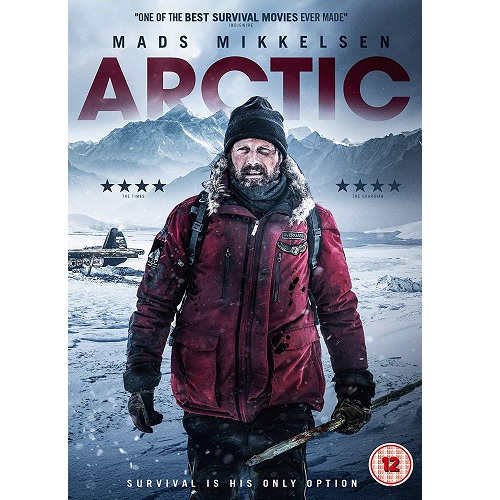 Film & TV / Film, TV, Music & Gaming / New Rewards
Arctic [DVD]
2,160 points
You need to be logged-in
Full of shock turns, moments of horrific injury, polar bear action and tense emotional scenes, Arctic will keep your hands clenched to your chair until its brilliant, breathless conclusion. Mads Mikkelsen (Hannibal, Doctor Strange) gives a tour de force performance as a pilot whose plane has crashed in a remote corner of the Arctic. Stranded in the wilderness he uses his ingenuity to survive. When about to receive his long-awaited rescue, an explosive accident means his opportunity is lost and the dire situation further complicated. The tragic turn of events, involving another crash survivor forces the pilot to make a perilous choice between the relative safety of his camp and a deadly trek into the unknown.
Product details
Directed By: Joe Penna
Genre: Drama
Rating: PG-13 (for language and some bloody images)
Runtime: 98 minutes
Studio: Bleecker Street