Due to supply chain issues caused by the coronavirus any order made over the coming weeks may incur additional delivery delay. We are closely monitoring the situation and our Customer Care team will contact you by email if you are likely to experience a delivery longer than 10 working days.
Back to the list of rewards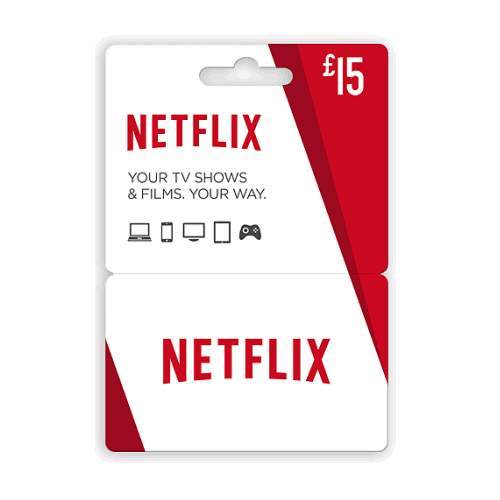 Most popular / Film & TV / New Rewards
Netflix £15 Gift Card
4,130 points
You need to be logged-in
Netflix is the world's leading Internet television network with over 65 million members in over 50 countries enjoying more than 100 million hours of TV shows and movies per day, including original series, documentaries and feature films. Members can watch as much as they want, anytime, anywhere, on nearly any Internet-connected screen. Members can play, pause and resume watching, all without commercials or commitments.


Product details
• Gift card redeemable for the Netflix subscription service in the UK.

• Requires new or existing Netflix account

• Redeem your Netflix gift card in the Netflix app or online via netflix.co.uk/gift